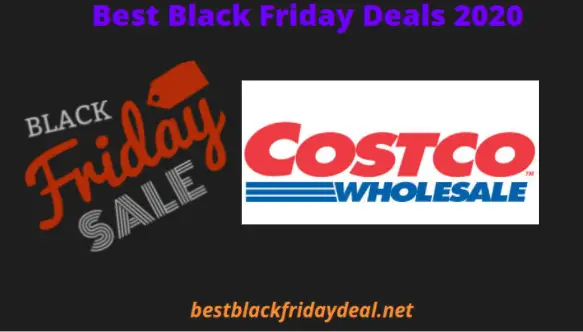 Costco Membership Plans 2020: Costco is one of the top names that come to mind when you think of wholesale shopping. They come with unbelievable deals and coupons. It is the second-largest wholesale store after Walmart. It has 759 stores all over the world. Costco is the largest retailer of beef, organic foods, rotisserie chicken, and wine. Costco works with a slightly different business model than typical supermarkets and retail outlets. Other stores gain all their profit from the margin between the amount they pay for products and what they sell them for. Costco almost relies on the Costco membership fees to maintain profitability and survival in the industry.
Costco's aim is to cater to the lowest price possible for its customers and festive seasons are the best occasions to save big. This means the prices will be ridiculously lower than you'll find elsewhere or expect in your wildest dreams.
Also See: Aldi Black Friday 2020 Deals
Costco Membership Black Friday 2020 Deals
There is a total breakdown of different kind of memberships that is available for their customers. You can choose the memberships based on your shopping patterns and needs toward the shopping spree. Having the membership allows you to shop better and more. Let's see what are the Costco Membership Plans available for Black Friday 2020.
Costco Gold Star Membership ($60)
is the basic household membership which is perfect for the average family to buy the household stuff for daily use. You will get two membership cards so you can keep one for yourself and give the other to any of the family members. You can also get coupons and deals for buying gold star membership.
With the Gold Star Costco membership, you can buy products at any Costco warehouse worldwide or at Costco.com. You will also eligible to shop at Costco gas stations, Costco Optical, Costco Pharmacy, and Costco Travel.
Costco Business Membership ($60)
This membership caters to business owners and managers and allows them to purchase products for business, personal, or resale use. This also comes with two cards so if you are running a small business, you can keep one card for yourself and let one of your employees use the other. You can also have the option of adding up to six extra cards if you need them.
Costco Executive Membership ($120)
This membership plan is a recently upgraded version of either the Gold Star or Business membership levels. It includes two cards, and you will also earn a 2 percent reward on purchases. Obviously, you need to pay enough money to make your rewards worth the added cost. To be precise, you need to spend a minimum amount of $3,000 ($250 per month) to cover the added cost of executive membership. Here, is some of the information so that you can choose your membership card according to your needs. Payless and get the best with Costco.
Costco Popular Deals
| | | | |
| --- | --- | --- | --- |
| Item | Costco Price | Stop & Shop Price | Savings |
| 4C Breadcrumbs – 92 oz | 5.69 | 9.58 | 3.89 |
| Bisquick 96 oz | 5.49 | 9.26 | 3.77 |
| Cascade Complete Dishwasher Pacs – 90 count | 15.99 | 24.99 | 9.00 |
| Cello Parmesan Cheese – 3 pounds | 14.49 | 26.97 | 12.48 |
| Duracell AA Batteries – 40 count | 15.99 | 26.65 | 10.66 |
| Eggo Homestyle Waffles – 72 count | 9.99 | 17.37 | 7.38 |
| 80/20 Ground Beef by Kirkland | 18.64 | 23.98 | 5.34 |
| Kirkland Signature Greek Non-Fat Yogurt – 64 oz | 5.79 | 7.58 | 1.79 |
| Kirkland Signature Basil Pesto – 22 oz | 7.89 | 8.13 | 0.24 |
| Bath Tissue by Kirkland Signature – 30 rolls/425 Sheets each | 15.99 | 52.46 | 36.47 |
| Kirkland Signature Canola Oil – 192 oz | 7.99 | 10.34 | 2.35 |
| Kirkland Signature Canola Oil Spray – 34 oz | 4.99 | 16.11 | 11.12 |
| Minced Garlic by Kirkland Signature – 48 oz | 4.79 | 10.52 | 5.73 |
| Kirkland Signature Organic Saffron – 1 gram | 11.89 | 49.98 | 38.09 |
| Kirkland Signature Pacific Bold Coffee – 120 counts | 39.99 | 52.64 | 12.65 |
| Paper Towels – 12 pk by Kirkland Signature – 1026 sq ft | 15.69 | 33.62 | 17.93 |
| Kirkland Contact Lens Solution – 48 oz | 9.99 | 23.96 | 13.97 |
| Nabisco Ritz Cracker – 61.65 oz | 8.59 | 14.93 | 6.34 |
| Pepperidge Farms Goldfish Crackers – 58 oz | 8.99 | 17.38 | 8.39 |
| Polly-O String Cheese – 48 Count | 8.99 | 15.98 | 6.99 |
| Pure Vanilla Extract – 16 oz | 34.99 | 71.96 | 36.97 |
| Totals | 272.84 | 524.39 | 251.55 |
Black Friday Sale 2020 – Discount Offers
Here we have encapsulated Best Black Friday Deals for our readers under various categories. You can buy anything with Free Shipping from the below links. (*No Minimum Purchase required*)
| | |
| --- | --- |
| Categories | Offers |
| Beauty and Personal Care | |
| Computers | |
| Electronics | |
| Men's Fashion | |
| Women's Fashion | |
| Health and Household | |
| Home and Kitchen | |
| Toys and Games | |
| Sports and Outdoors | |
Costco Popular Deals
It is your time to choose wisely and save your bucks for a whole year cause "A Penny Saved is a Penny Earned "
Must visit: Black Friday in July 2020 Deals