Black Friday 2019 is almost upon us and the stores are leaving no stone unturned to lure the shoppers. Plenty of stores like Walmart, Target, Kohl's have already dropped their Ad Scan from now only whereas the rest of the stores are also hosting Early Black Friday 2019 Sale. To you keep you updated with what's happening around the globe, our team is constantly tracking down the best deals and offers with each day passing by, until Black Friday arrives. Check out to find what happened on 3rd November and which stores revealed their Black Friday Ad Scan.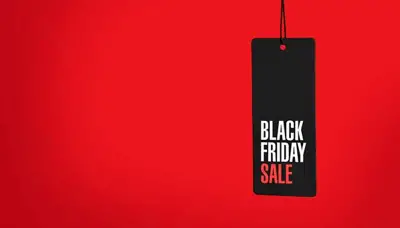 Black Friday Ad Scans Out On 3rd November 2019
Joining the list of stores, many more retailers have rolled out their Black Friday Ad Scan. Stores like HP, Petco, Big Lots have come ahead with their Black Friday Ad Scan to tempt the shoppers into buying their deals.
On 3rd November 2019, The popular store, HP finally revealed its Black Friday Ad Scan that is brimming with truckloads of deals and offers on a range of products. The Ad Scan features deals on laptops, computers, and computer accessories – marking down the prices of each product. From 28th November 2019 to 29th November 2019, you can take advantage of price slash. The Ad Scan features 22 pages of deals and offers that span on HP envy series, HP Reverb VR Headset and much more.
The popular Pet store, Petco, is now out with Petco Black Friday Ad Scan for the biggest shopping season. The store has everything for your little pet -from toys to clothing to gears to food. The store is offering 50 percent off on a range of products, starting from 29th November 2019. Well, the deals will be live through 30th November 2019. All the deals are valid for the members of the Pals Rewards program. Fortunately, you can sign up for the same for free.
We just got our hands on 47 pages long Toy Book Catalog posted by Big Lots. The Toy Catalog features an incredible range of toys from popular brands including Disney, Barbie, and LEGO. The Ad Scan also features a range of plush toys. Well, the store is yet to reveal Black Friday Ad Scan that we are most likely to see in just a few days.
Connect with us for the best Black Friday deals and offers. Here, we will be tracking down the series of events that's happening until the last gasp of Black Friday 2019. Subscribe to our website to receive alerts about Black Friday deals and offers.