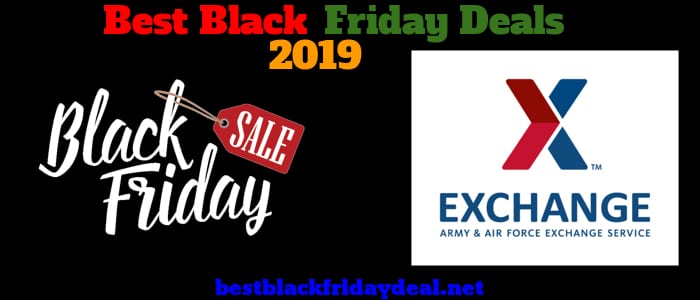 Army and Air Force exchanger services or AAFES is going to host Black Friday Deals. While many of you would be looking forward to grabbing deals on big-ticket discounts but the discounts prevailing here are worth mentioning. Here's a little shoutout to the veterans military members. Your one-stop destination for Military discounts and tax-free shopping is back with AAFES Cyber Monday 2019 Deals. Like you would have expected, the store discounts everything, from fashion apparels to on-trend shoe and everything in between. Check the Cyber Monday Deals here
AAFES Cyber Monday 2019 Ad Scan
AAFES Black Friday has been revealed by the store. The store is hosting specific sale on different days. There will be deals for Thanksgiving, Black Friday, Saturday & Cyber Monday. In fact, the store will be running sale from 28th November through 2nd December 2019. On Black Friday, the store will open its doors at 6.00 AM and you can also take advantage of online shopping. Check out AAFES Black Friday 2019 Ad Scan below:
Previous Year's AAFES Black Friday Deals
Touting with over 30 pages AAFES Black Friday Ad Scan, the store was certainly vying to claw back all your attention. Having no regrets, the store listed the killer doorbuster deals to exhibit that it is still in the race to win. Whether you were looking for TV deals or wondering to buy a laptop, you could pick them all from the store itself. Imagine with no taxes on your picks, the gap between usual saving and Black Friday Saving will certainly broaden.
And if you are a novice, looking to see what the store endowed upon us, below, I have manually handpicked the deals that I perceived to be simply amazing.
If you visited the store during the AAFES Black Friday Store hours to grab doorbuster deals, one thing that would have perhaps gained your attention was LG Smart TV. You could bring that home and watch football matches for just $999. Saving $500 is worth mentioning to your friends.
You could snap up Asus 14 inch laptop for $169 instead of $219. With 4GB of RAM, get everything done in a flash.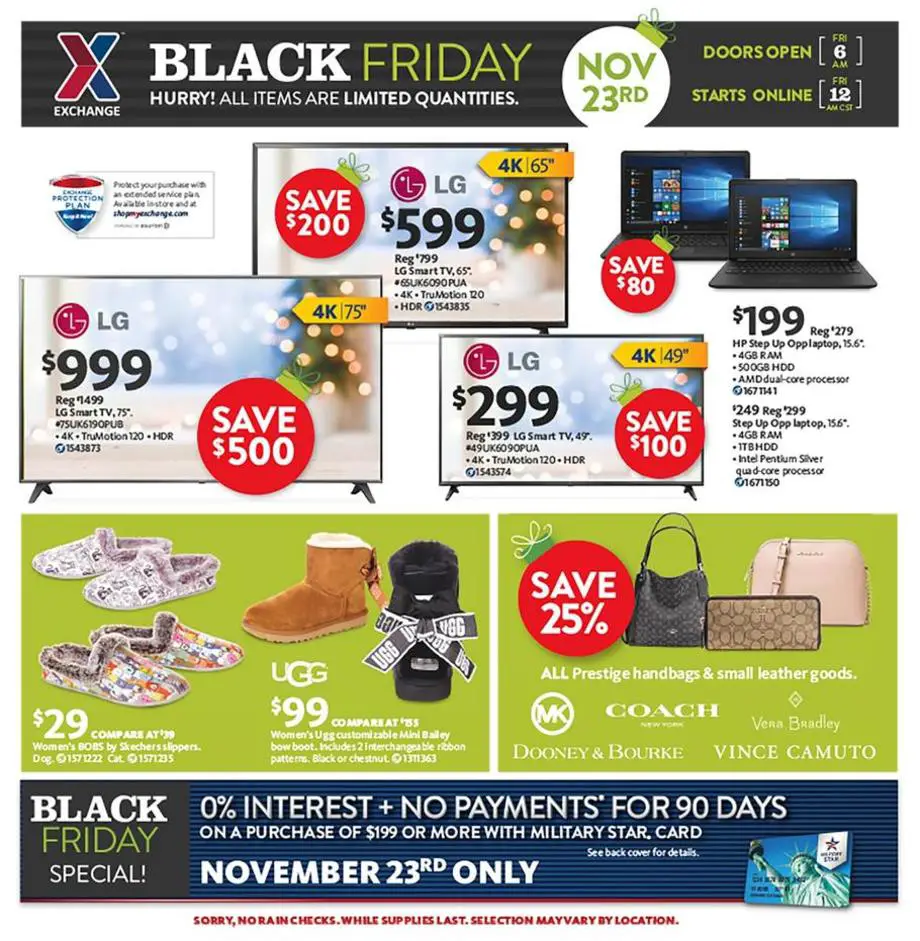 Who Can Shop From AAFES During AAFES Black Friday 2019 Deals?
Looking forward to the best AAFES Seasoned-sale? There's something you need to know. As for now, no ordinary civilians can have access to the deals and offers from the store. Only those who are an active-duty military, reserve, National Guard, select U.S. civilian or ex-militarian are eligible to shop. My brother who is an active military member loves to shop around AAFES.
Also, Read Here: P24 Black Friday 2019 Deals 
Connect with us and hang around the store during Black Friday. Make sure to subscribe to our website or signup for our newsletter to receive all the alerts about AAFES Black Friday deals. Did I tell you that AAFES will also host AAFES Cyber Monday 2019 Deals?
So, what have you planned to buy from the store? Do you know Navy Exchange also offer military discounts?
Black Friday 2019 Sales – Discount Offers
Here we have encapsulated Best Labor Day Sale for our readers under various categories. You can buy anything with Free Shipping from below links. (*No Minimum Purchase required*)